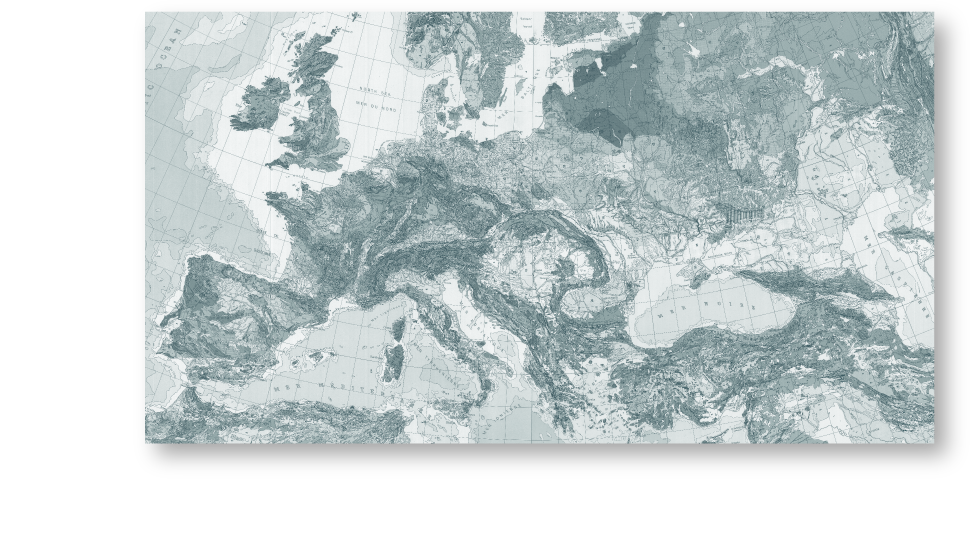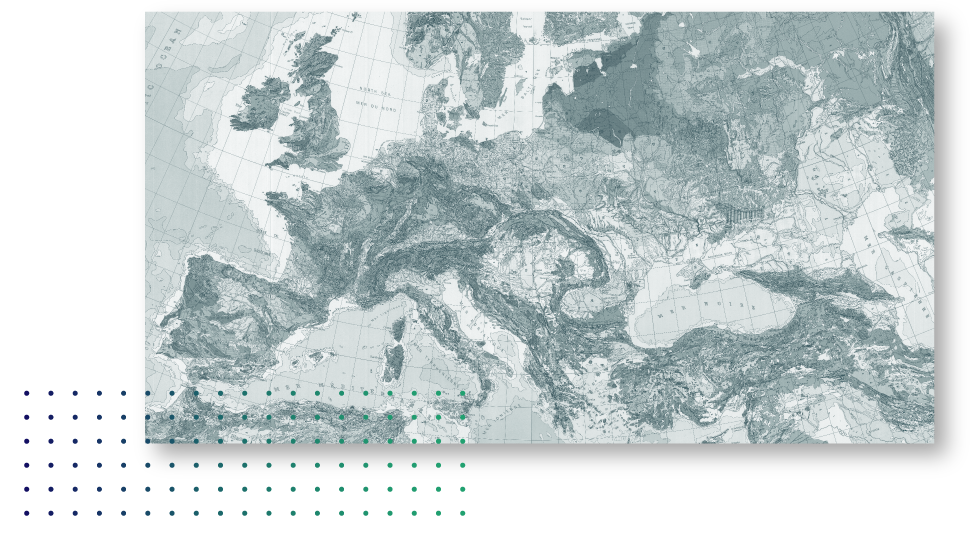 SUBSURFACE HYDROGEN
Key figures
Worldwide underground hydrogen storage cavities
Estimated number of salt caverns needed for undergroung hydrogen storage in Europe by 2030
First field currently in production (Mali): Percentage of natural hydrogen
Estimated production cost of natural hydrogen, in $/kg
Currently, 95% of the hydrogen consumed around the world comes from a production process, the steam reforming of hydrocarbons or coal, which releases 10 to 12t of CO2 per ton of hydrogen produced.
To meet the need for exponential hydrogen storage generated by its intermittent production methods (solar, wind), new solutions are to be considered and deployed.
In order to decarbonize industry, a major emitter of greenhouse gases, a European plan has been initiated to promote decarbonized hydrogen production and achieve the objectives announced for 2030.
This strategy mainly supports the production of hydrogen by electrolysis of water, a process which is still difficult to make profitable, with significant needs in water, critical materials and energy, and overlooks other production methods such as natural hydrogen which does not require anthropogenic energy to be produced and has very competitive production costs.
The current challenges of the hydrogen market are therefore based both on an urgent need for decarbonization and an imminent need for high-capacity storage.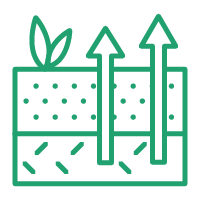 NATURAL
HYDROGEN
Also called "white hydrogen", is a resource naturally created that can be produced in an eco-responsible way and at very competitive costs. Several European players are exploring the subsurface with the aim of developing this strategic resource and thus contributing to the emergence of this new sector.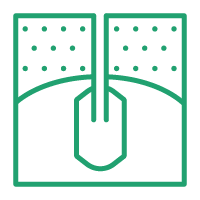 UNDERGROUND HYDROGEN STORAGE
The subsurface has a large storage capacity, essential to ensure a continuous supply of hydrogen as well as to smooth the electrical production linked to intermittent renewable energies. The European geological context offers many advantages (saline cavities, depleted reservoirs, aquifers) for underground hydrogen storage.
Through earth2, an AVENIA cluster program, we want to create a common European banner, able to bring together the actors of underground hydrogen to accelerate the development of these two pillars essential to our energy and ecological transition and to demonstrate that geology is a major asset in contributing to the achievement of European objectives for 2030.
The ambition, achievable with the help of our experienced members and a structured roadmap, is to become the benchmark European initiative on natural hydrogen and on underground storage of hydrogen.
Construct a common and detailed base of knowledge relating to underground hydrogen via dedicated working groups.
Acculturate stakeholders in the sector through the organization and the participation to key events and in targeted and didactic communication.
Implement relevant and ambitious collaborative projects, based on the expertise of members.
leading structure:
AVENIA
steering committee composed of 11 members
Working on a subsurface hydrogen related project
and interested in contributing to our common goal?
Stay informed of the latest news from the earth2 initiative